Moldova became one of the beneficiary countries in February 2010. The project aims to provide assistance to the Ministry of Finance (MF) of the Republic of Moldova in implementing program budgeting (PBB) in the government of Moldova. The area of assistance has been selected in a participatory manner with MF Moldova. It was aligned with national strategies and reform objectives of the Government of Moldova then articulated in the Activity Program of the Government of the Republic of Moldova "European Integration: Freedom, Democracy, Welfare" 2009-2013, according to which a priority action in the area of budgetary and fiscal policy and public financial management was the 'introduction of program budgeting and increasing the flexibility of budget expenditure in the context of the medium-term expenditure framework (3 years) at central and local levels. The objective of the budget reform is to improve public financial management (PFM) and budgetary and fiscal policy in Moldova and to achieve efficiency, transparency and accountability in the use of public financial resources. PFM reform has been also guided by the Strategy for Development of Public Financial Management for 2013-2020 approved by the Government of Moldova in August 2013. In addition, the National Decentralisation Strategy was adopted by the Parliament and the corresponding changes to the Local Public Finance Law came totally into force on 1 January 2015 providing legislative framework for a decentralised fiscal relations and financial autonomy of local public authorities. Program budgeting is planned to be implemented on the level of municipalities in 2015 and is expected to become one of the instruments for more transparent and efficient resource allocation. The Activity Program of the Government of the Republic of Moldova for 2015-2018 accepted by the Parliament of the Republic of Moldova in 18 February 2015 continues to include within the set of priorities in the area of public finance the full implementation and improvement of performance-based program budgeting.
Projects' Beneficiaries: Ministry of Finance of Moldova
Donor: Ministry of Finance of the Slovak Republic
Implementator: UNDP for Europe and CIS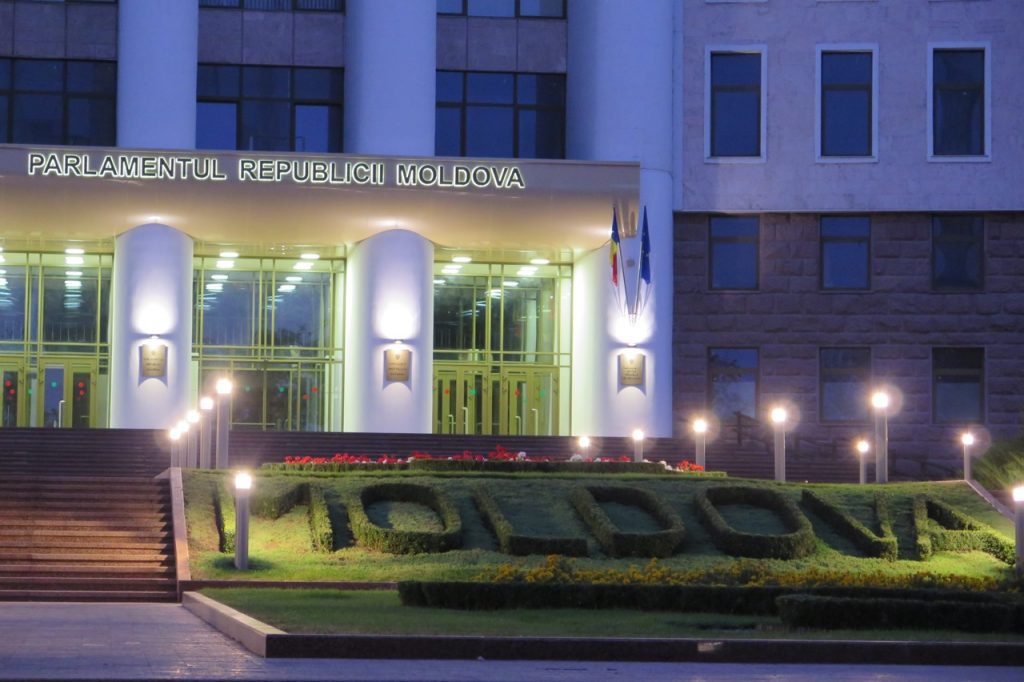 Projects in Moldova:
I. Capacity development for program budgeting in Moldova (since 2011)
The objective of the project is to support the Ministry of Finance (MF) of Moldova in implementation of program budgeting (PBB) in the government of Moldova and to create conditions for sustainable capacity development for PBB in central and local public authorities of Moldova. Strong Moldovan ownership and commitment to the budget reform is a key factor driving successful cooperation with the SlovakAid project.
Project activities implemented in 2011-16:
At the beginning: the capacities and Training needs were assessed in order to update training system design (curricular) for PBB. The legal and methodological framework for PBB was analyzed; A comprehensive capacity development plan was agreed with MF Moldova; Training materials on PBB for central and local public authorities were prepared; Also monitoring and evaluation methodology for PBB was finalised and submitted to MF Moldova in order to become a basis for developing M&E training package. Altogether approximately 110 people from the government authorities underwent training of PBB trainers, among them: 15 trainers from the MF Moldova; 25 trainers from central public authorities (CPAs); 70 trainers from the finance departments of local public authorities (LPAs); 6 trainers from CALM (Congress of LPAs of Moldova). A larger number of civil servants were trained during on-the-job trainings at the workplace as follows: 5 CPAs (Parliament, Ministries of: Finance; Labour, Social Protection and Family; Education; Justice) in June 2013; 3 LPAs (Chisinau, Balti, Gagauzia) in June-July 2014; 4 LPAs (Drochia, Leova, Ocnita, and Singerei) in June-July 2015; Consultants engaged in on-the-job trainings also provided key recommendations on the PBB organization process in LPAs.
Remote assistance through the quality review of program budgets was provided to: 3 CPAs (Ministries of: Transportation and Roads; Environment; Academy of Sciences) in May-June 2014; 4 CPAs (Ministries of: Culture; Defence; Agriculture and Food Industry; Economy) in May-June 2015; minimum 10 sub-programs were reviewed; 5 LPAs level I (Edinet, Ungheni, Calarasi, Orhei and Cahul) in August-September 2015. Study visits to Slovakia (for exchanging knowledge and experience in PBB) were provided for 14 government officials, among them: 4 from the MF Moldova; 10 from local public authorities (raion level).
In May 2016 the Ministry of Finance of Moldova organised a 3-day workshop on 'Fiscal Governance and the Role of Fiscal Councils'. The purpose of the workshop was to present the experience on Fiscal Governance, as well as to understand the mandate and operation of the Fiscal Councils of several European countries. Slovakia was one of them. In June-July 2016 104 participants were trained during on-the-job trainings for CPA and LPAs in 4 other Raions: Nisporeni, Ialoveni, Criuleni and Cahul. According to Survey Results from Evaluation forms 100 % of the respondents agreed that the objective of the on-the-job training was achieved.
Read more:
Capacity building for program based budgeting in Moldova;
Slovak-UNDP partnership – part of the story of Slovak development cooperation, Press release;
Development Aid by SlovakAid way / Public Finance Reform in Moldova, video;
What Moldovan budget specialists say about PFD;
Implementation plans: IP Moldova 2010-2012; IP Moldova 2012-2014; IP Moldova (phase 3) 2015;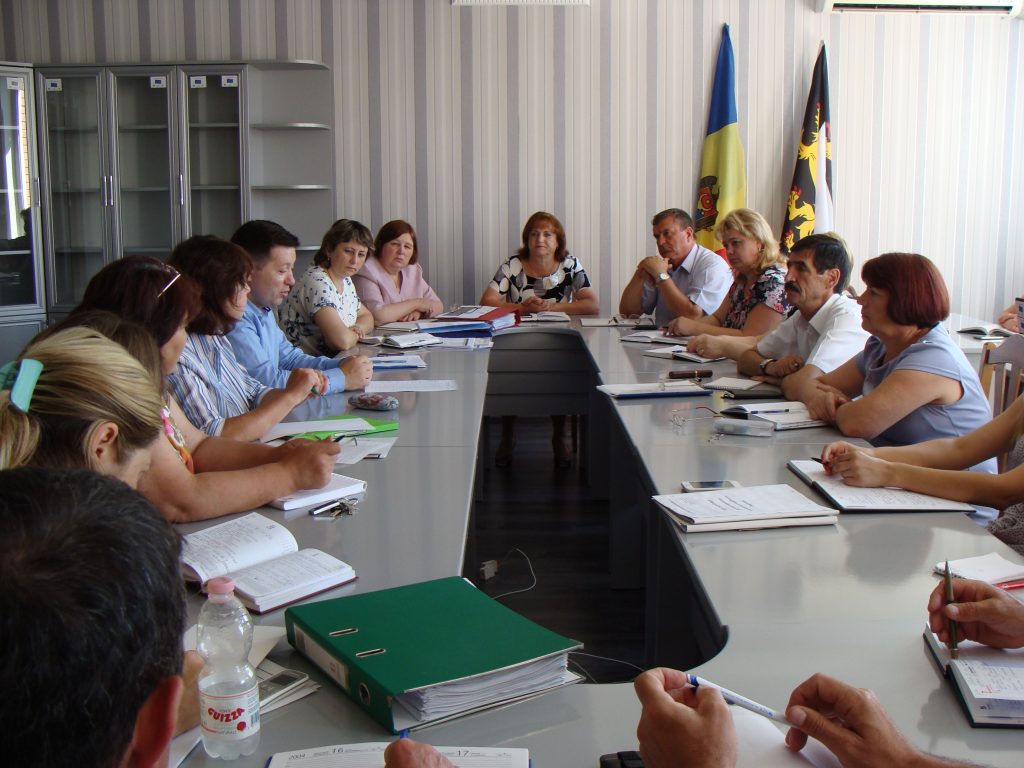 II. Partnership with ZMOS, AKE SR and CALM: Strengthening capacities of the Congress of Local Authorities of Moldova in the area of public finance (since 2015)
The Project objective is to strengthen institutional capacities of CALM (The Congress of Local Public Authorities of Moldova) in the area of local public finance, primarily through sharing experience with Slovak organizations: ZMOS (Association of Towns and Communities of Slovakia) and AKE SR (Association of Municipal Finance Officers of The Slovak Republic) and via on-the-job learning. Empowered CALM is expected to contribute to knowledge dissemination to local authorities of Moldova and to advocate for policies and reform initiatives in local public finance (LPF).
Project activities implemented in 2015-16: The needs of stakeholders in LPF and PBB were identified; The consulting needs of local governments in LPF were identified during two rounds of consultations with CALM members (from Administrative Council and specialized committees) held in Chisinau on 7 October 2015 (55 participants) and 8 October 2015 (39 participants). Needs Assessment report "Identification of the local governments' needs for support in local public finance reform" was developed by CALM experts and sent for consultations to Slovak ZMOS and AKE SR. Two workshops on 19 October (13 participants) and on 20 October (23 participants) were organised in Chisinau as a part of sharing experience between Moldovan CALM and Slovak organizations (ZMOS / AKE SR) and capacity building in provision of services for the members. A set of documents for setting up piloting services for CALM members in local public finance was prepared in November-December 2015. The team of experts from CALM prepared strategic and operational documents for CALM Local Finance Service: "Strategic Paper on the organization, provision and regulation of the CALM services"; and "Regulation of local finance service of CALM". The Roundtable with CALM members (36 participants) was held on 22 December 2015 in Chisinau to discuss CALM piloting services for members in local public finance. Training of Trainers for CALM experts (14 participants) on PBB was conducted by AKE SR and ZMOS experts.
Read more:
ZMOS and CALM cooperation in Moldova 2015-16;
Moldovan CALM – ready to learn from the experience of Slovakia, Press release (in English);
About the cooperation of CALM and ZMOS (in Moldovan/Romanian);
ZMOS-CALM / NGO partnership (Preparatory phase) (Progress Report 2015);
Public Finance for Development programme (Annual report 2015);