Graduation ceremony for students enrolled in the program: Public Accountants Certification Training (PACT) in Montenegro was held in Podgorica on December 23. The project was delivered for the first time in Montenegro thanks to our PFD programme.
First generation of Montenegrin students that successfully concluded Public Accountants Certification Training (PACT) was awarded with international CIPFA certificates. Altogether 24 students received certificates. Nine tutors were engaged in the program.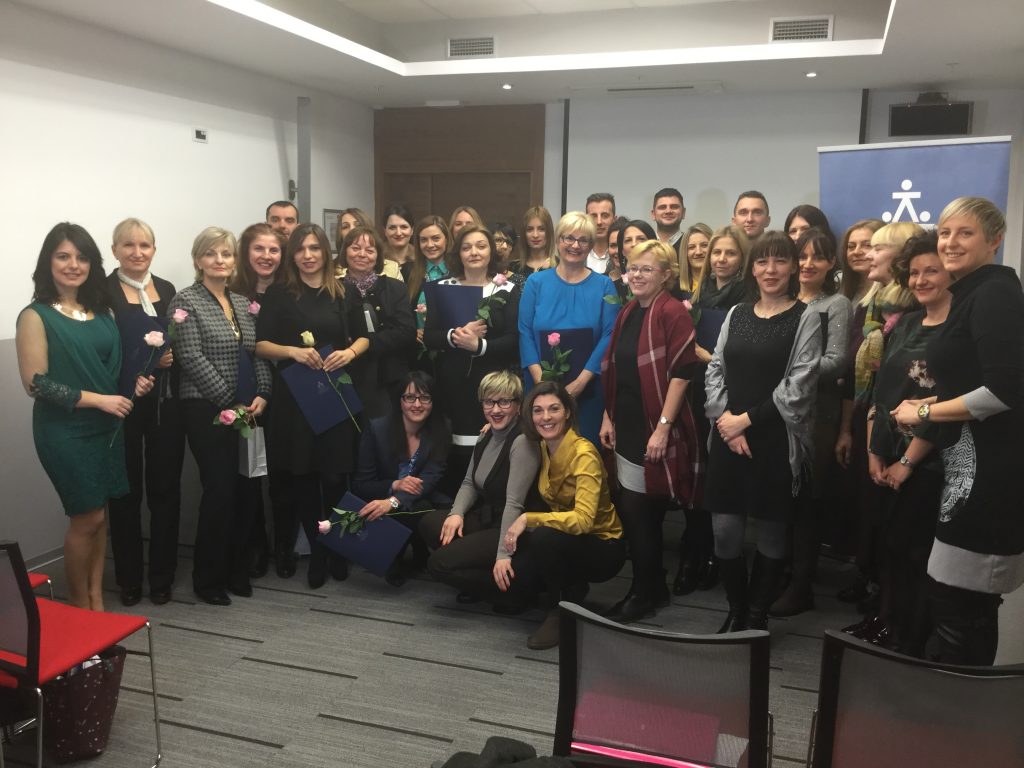 Those who passed the exam of international module Financial Accounting (FA) at the end of June started reading the material of the next international module Managing Accounting (MA) to prepare for the September's in-class lessons. In October, one extra in-class day with local tutor and 3 in-class days with international tutor supervisor were delivered. The purpose of the training was to work on the open issues and practical exercises, to focus on preparation for the exam. After the exams for the MA sittings (drafted by CIPFA) the Graduation ceremony followed.
PACT emphasizes the importance of establishing and observing international public sector accounting standards and helps countries raise the status of the accounting profession in line with EU member states. It is financially secured by our Public Finance for Development (PFD) programme – funded by MF Slovakia and implemented by UNDP for Europe and CIS in cooperation with the Center of Excellence in Finance (CEF) and Chartered Institute for Public Finance and Accountancy (CIPFA). The funding is already secured for the next generation that will start the program in 2017.